Colorful Dinnerware- Made in Italy

If you like a colorful tabletop, MERCATO's Fresco line of tableware will make it easy.
Our dinnerware and serving pieces come in 10 colors making mixing and matching easy.  Right now we are still into Fall and Thanksgiving!    Just a reminder, if you are a local customer, the store/showroom will be closed the day after Thanksgiving and will reopen on December 8th.  You can email us with any questions about our products or orders at anytime on info@mercatoantiques.com.
In the image above we have used The Fresco Moss Green soup/pasta bowl with the Terra Brown dinner plate.
Below, The Fresco Ochre dinner plate, Slate salad plate and the Gesso condiment/dessert bowl.
I'm going to set one of my tables this year with the Fresco Slate black dinner plates.  Food looks very good on black plates.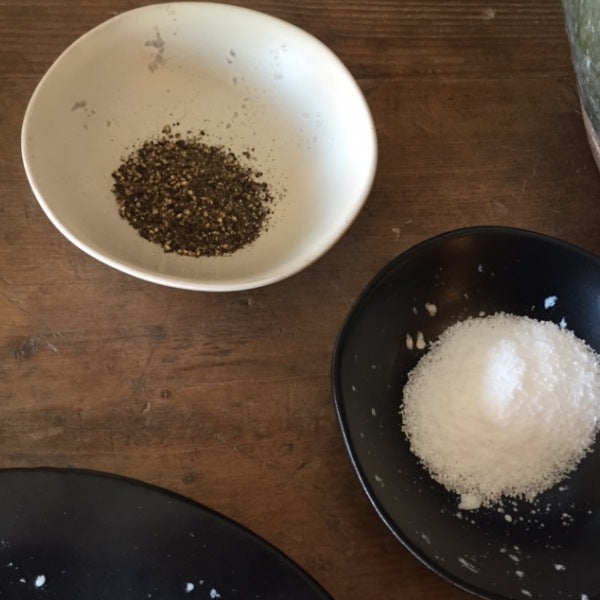 I like using the Fresco condiment size bowls in Slate black and Gesso white for salt and pepper.
These small bowls are very useful.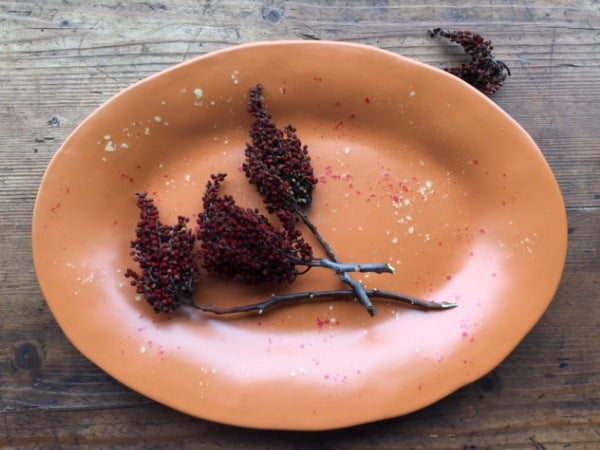 Serving platters are a must for Thanksgiving. The Arancia orange Fresco serving platter is a good choice.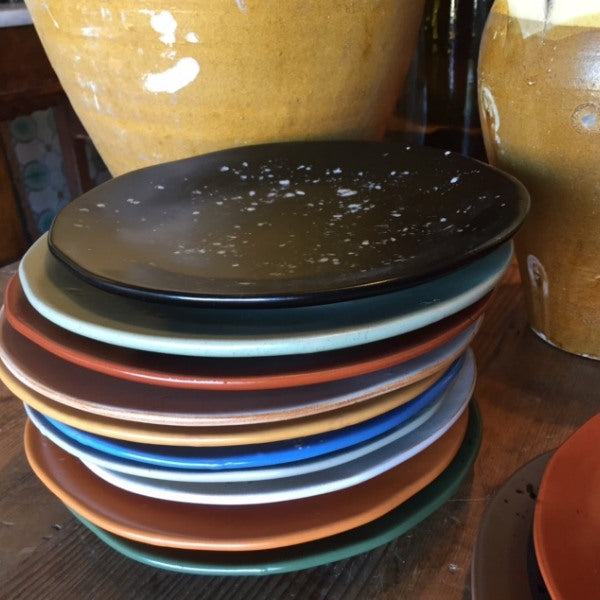 For all holiday entertaining with friends and family I find that the Fresco salad size plates are perfect for appetizers. One in every color really adds color to any party. They're fun.
Good thoughts and blessings to everyone everywhere as we approach the holiday season.